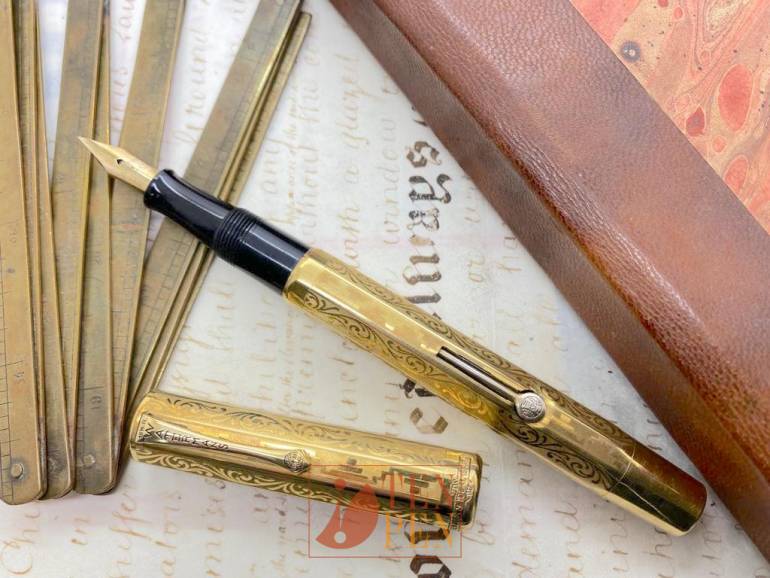 The practice to enrich models with semi precious overlays was very common in Italy from the 1920s till the late 1940's.
Ebonite Waterman pens such as safeties (42s, 44s etc), lever fillers ( 52s, 54s, 56s etc) and eyedropper fillers (72s) became much easier to sell with a decorative overlay.
The range of decorations used on Waterman pens is very very wide, almost impossible to be catalogued. Overlays were commissioned by the Italian Agent to various workshops and they exist with varying designs of clips, cap tops and decorations.
For more details about this very interesting chapter of the history of Italian fountain pens, please check the blog.
https://www.tenpen.it/article/waterman-safetythe-art-overlay-additions-part-1 
This Waterman 52 has a facetted overlay with alternating panels of floral and geometric decoration. It can be dated to the early 1930's.
The overlay is in pristine condition without damages.
The pen is fitted with a superb Waterman nr. 2 nib, which is very smooth and extremely flexible.