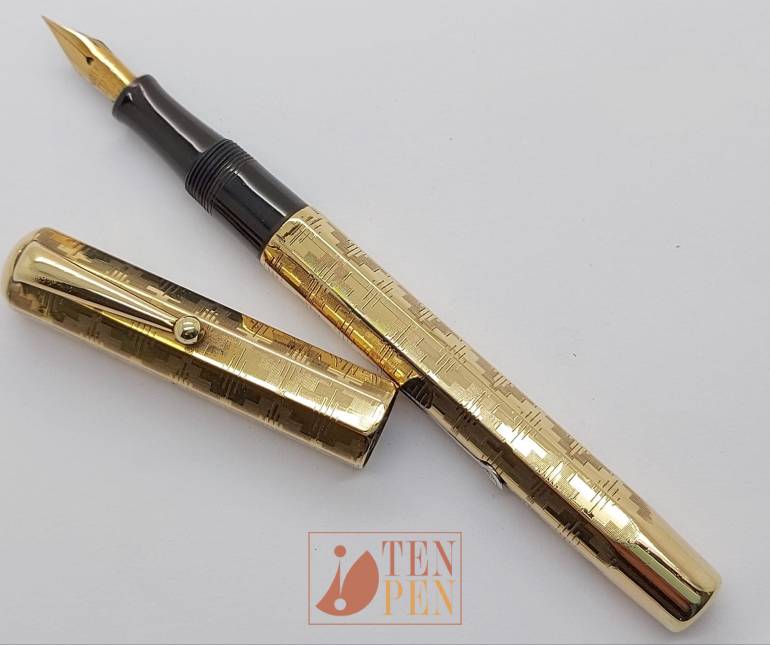 The use of precious and semi- precious overlays on ebonite pens, is typical of the Italian scenario of the 1920's till the 1940's.
Waterman models were very often enriched with rolled gold overlays manufactured by Italian worskshops under licence of the official Waterman Agent for Italy.
The market in Italy was in fact very favourable towards metal overlays while standard models in black ebonite resulted much less interesting for buyers.
This Waterman 52 is a nice example of how an Art Deco overlay can totally change the look of a pen.
The facetted design makes the pen appear thicker, while the geometric decoration gives it a very refined look.
The nib is smooth and nicely flexible.