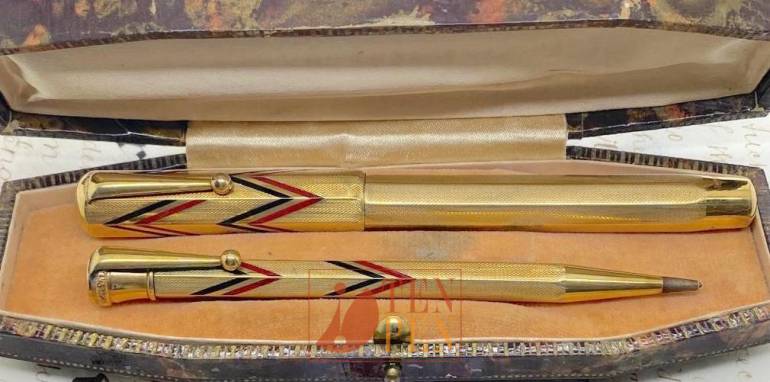 Among the many overlays Waterman adopted to embellish its products and make them more desirable for the Italian market there are a few  adopted in the late 1920's/early 1930's  which express the  Art Deco style of the time.
On these overlays, which are mostly facetted, we find geometric enamelled decorations with contrasting colors  (mostly red and black or  green and black). They were used both for safety pens and for lever fillers and in many cases the decorative patterns make the pens extremely elegant.
This 52 set had a chevron enamel decoration in red and black. The decoration is flawless but unfortunately there are a couple of dings on the cap top of the pen.
Nib grade is F, very flexible.
For more information about Waterman overlays, please check the blog
https://www.tenpen.it/article/waterman-safetythe-art-overlay-additions-part-1