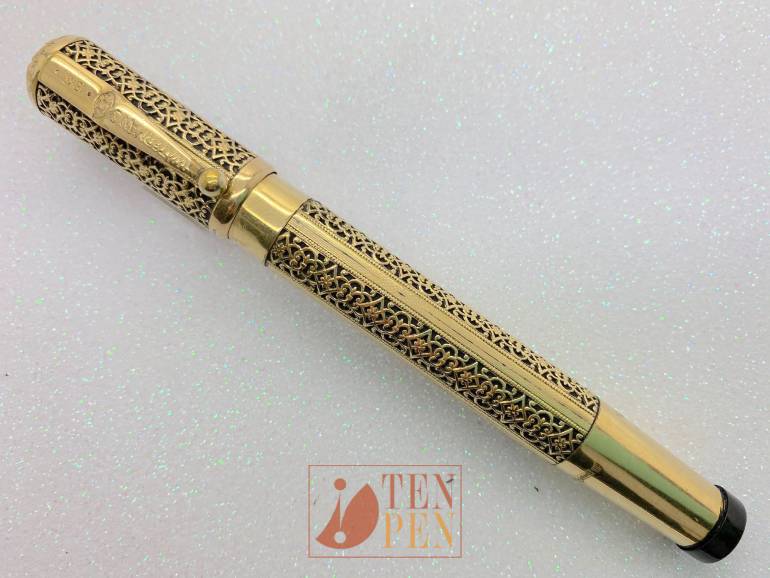 Since the early 1920's till the 1940s, Waterman safety pens enriched with precious and semi precious overlays were all the rage in Italy.
Overlays were manufactured in a wide range of patterns and decorations, sometimes embellished with enamel additions, symbols of good luck, historycal, mythical and literary representations.
The filigree was one of the most appreciated patterns. Filigree overlays exist in a very wide array of patterns. 
This type of filigree is one of the least common and it is definitely very rich and appealing.
The pen is in excellent condition with very minimal traces of use. The turning knob shows the traditional Waterman engraving along with the typical talian C-D-M  anticounterfeit logo which was registered in the 1930's.
Next to th Waterman logo, there is a small hallmark which indicates the workshop where the overlay was manufactured. The small symbol is Kosca' s logo.
Definitely a beautiful and highly desirable pen.
For more information about Waterman overlays, you can check the blog:
https://www.tenpen.it/article/waterman-safetythe-art-overlay-additions-part-1
https://www.tenpen.it/article/waterman-italy-update-and-additions-part-2