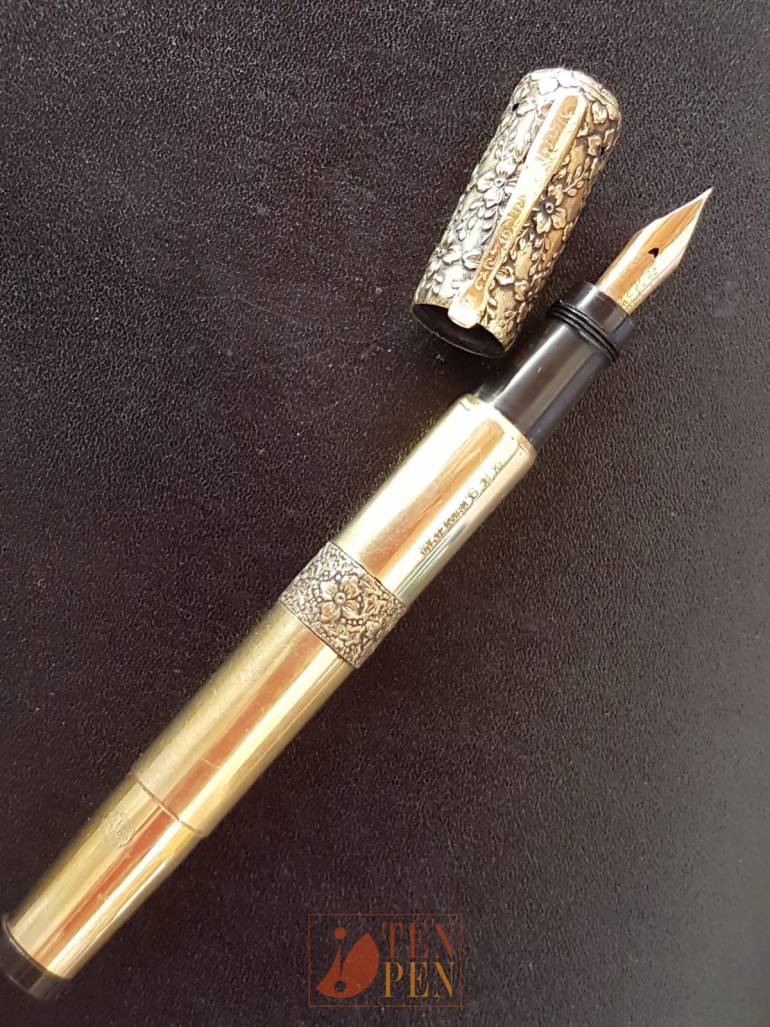 Waterman 42 safety pen with 1920's floral overlay.
Both the cap and the band on the barrel show a high relief floral motif, highly enhanced by the dark patina which must have been much stronger in the past. Many overlays with floral decoration in the 20's were enriched with a black material which was meant to highlight details.
This pen is in very good condition with only a tiny mark on the barrel and a small brassing in the area of the barrel where the engraving is placed. It has no major dings nor damages and it is ready to write.
The turning knob shows the original Waterman trademark used for the Italian market.