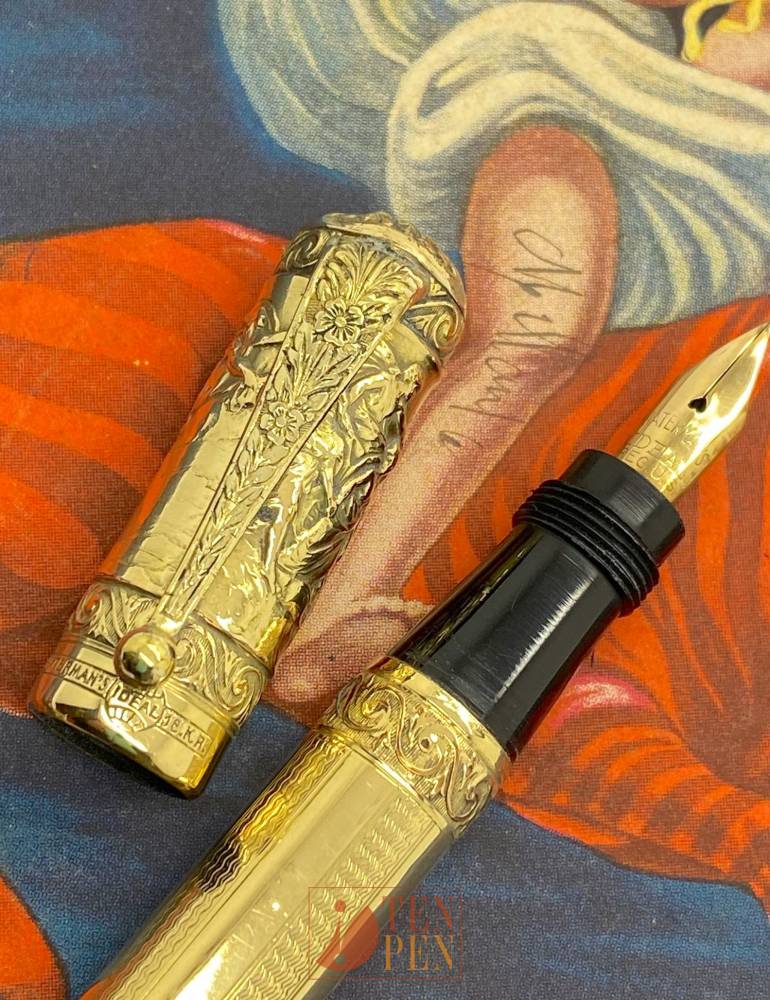 This beautiful Waterman 42 has a figural cap depicting the famous painting by Guido Reni "Aurora" (Dawn).
Like other Waterman figural overlays, the quality of craftsmanship is very high and the high relief decoration is very detailed.
The pen has no damages nor brassing and it is in perfect working order.
For more information on Waterman figural overlay, please check the blog:
https://www.tenpen.it/article/waterman-italy-update-and-additions-part-3-figural-overlays