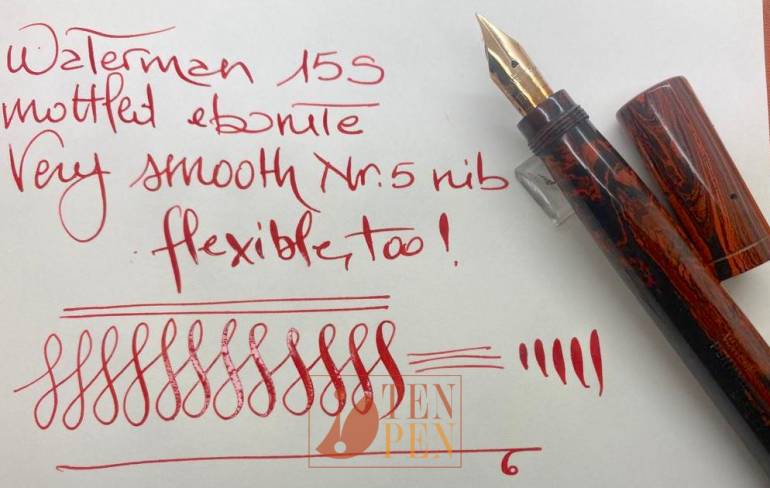 Waterman safety pens  were extremely successful. They were manufactured in many sizes. The numbering system went  originally from 12 up to 18 and was later on reviewed.
Number 4 was adopted to identify the safety model, followed by the size of the nib, which could go from nr. 1 up to nr. 8 ( from 41 to 48)
Sizes could in addition be shorter in the "V" version or thinner in the "1/2" version.
The model was manufactured in black, mottled, ripple and cardinal red ebonite.
This Waterman 15-S in mottled ebonite belongs to the early production and it is fitted with a beautiful Nr. 5 nib.
The pen is in excellent condition and it is a very pleasant writer. The only falw is the black feeder which should instead be in mottled ebonite to match the color of the pen.