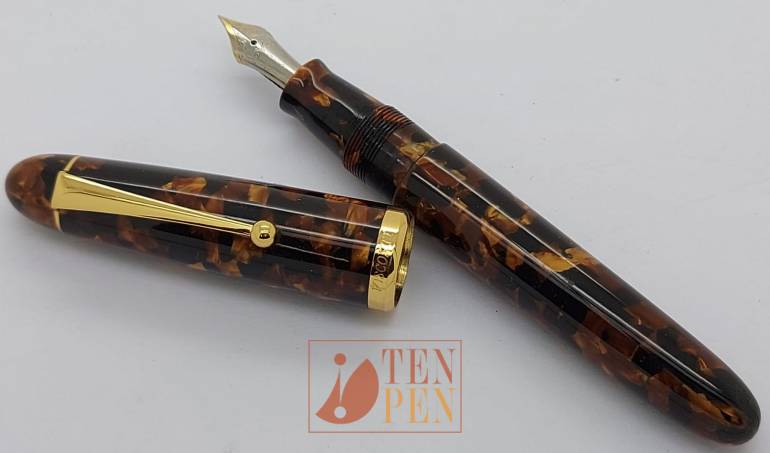 In the early 1990s Visconti t were lucky enough to acquire a stock of vintage celluloid rods which were used to manufacture a number of models and limited editions such as the D'Essai, the Classic and the Royal.
The Royal in particular represents an attempt to adapt Japanese style to an Italian pen in celluloid; this model has in fact a rather large girth and its design is totally different from other Visconti lines, apart from the Urushi, which follows the same Japanese-looking style.
The Royal was manufactured using vintage celluloid in various colors such as pineneedle, green and black marbled and this black and brown tortoise.
The line was fitted with a two tone steel nib.
This pen is pre-owned but it is in near mint condiion. Unfortunately it has no box nor documents.