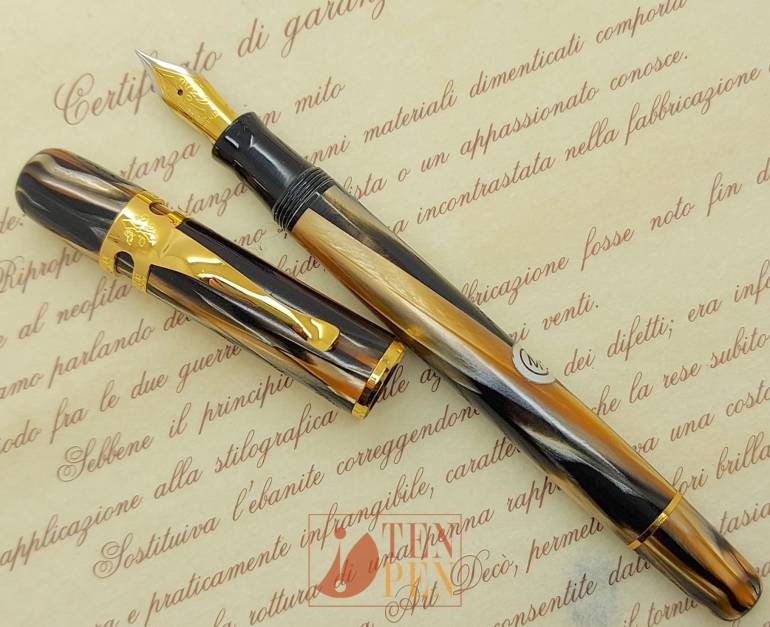 Visconti started manufacturing pens in celluloid in the late 1980's early 1990s. A few early series were manufactured with vintage celluloid and marketed with vintage gold plated nibs, too.The Ragtime series was introduced in the early 1990s and was manufactured in wide range of pearlescent colors.
The pens are piston fillers in one single size. The design of the pens was meant to recall the style of the early decade of the 1900's. The name Ragtime itself makes reference to the typical music of the time, considered as the ancestor of Jazz and represented in the world famous Ragtime move by Milos Forman, issued in 1981.
The Ragtime is therefore a modern pen with an ancient soul.
The pens were fitted with two tone gold plated Visconti nibs.
This Visconti Ragtime in pearlescent tortoise  celluloid is unused, with original sticker on the barrel and comes with its original Visconti box. It is actually a piece of Italian pen history.