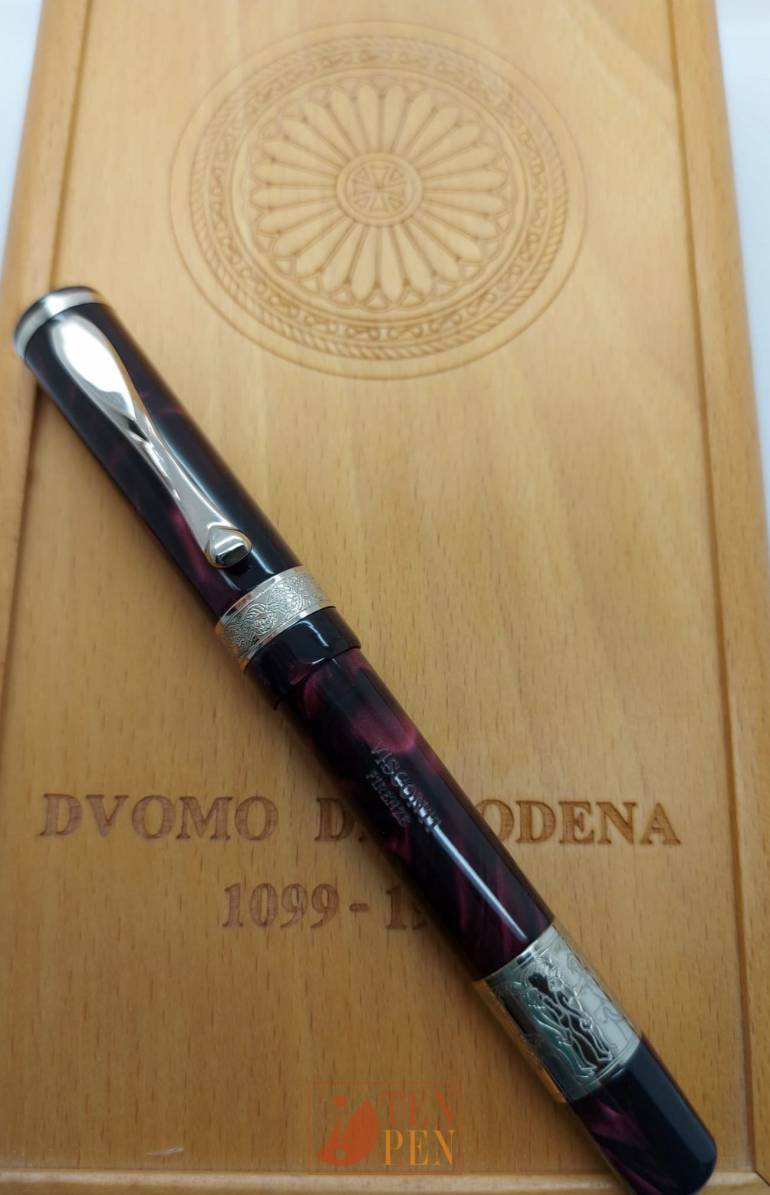 Modena's Cathedral is one of the most important Romanic monument in Europe and in 1997 it was acknowledged by UNESCO as World Humanity Heritage.
With its Duomo di Modena pen, Visconti meant to contribute to the celebration of this precious monument, whose rose window has acquired a symbolic historical meaning. Issued in 1999, the Duomo di Modena was manufactured in 900 pieces, one pen for each of the 900 years of existence of the Cathedral (1099- 1999)
The pen is manufactured in purple red resin and is enriched with silver bands which draw inspiration from the decorations of the Cathedral. The wooden box which houses the pen reproduces the outline of the rose window, which is present on the cap top, too.
The pen is fitted with a two-tone 18 ct Visconti nib and has the typical Visconti Vacuum Power filling mechanism.
Serial on this pen is: 381