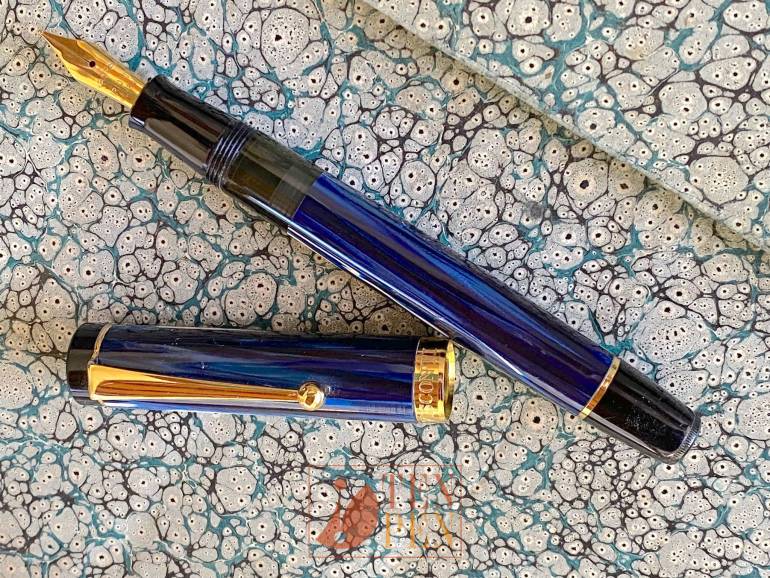 Visconti produced the first Classic line in the late 1980's using rods of vintage celluloid. Many different colors were marketed in varying numbers according to the quantity of material which was available for production.
These very early models were fitted with vintage recycled nibs, mostly of German origin. These pens may look a bit naif today but they represent the first step Visconti made to revive the ancient art of handcrafted writing instruments using materials and techniques coming from the past. They have therefore a well-deserved place in the world of collectible pens.
The celluloid of this pen is very unusual  and fascinating. It has blue vertical stripes with large amounts of white, which make its look very appealing
The nib is a gold plated Tropen. It is very rigid but it is the original nib of this edition.
The pen is a piston filler; it is pre-owned but in excellent condition.