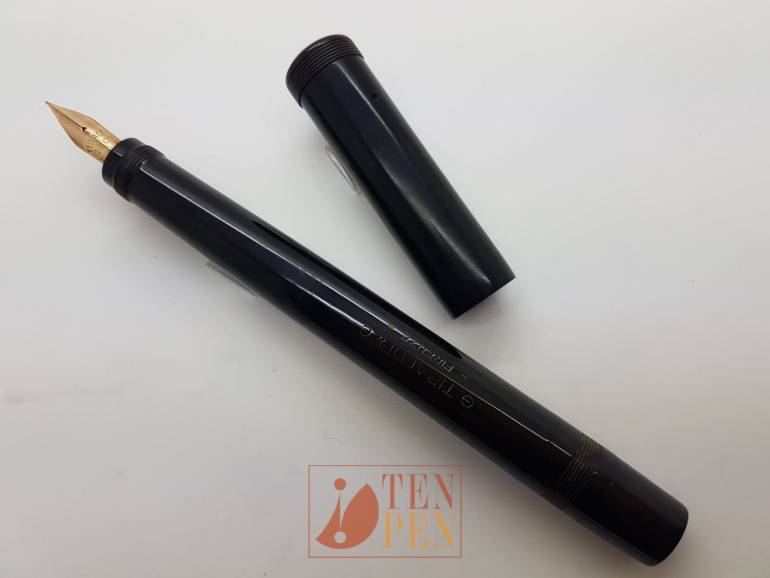 Extremely rare 1920's Tibaldi safety pen Nr. 8 long in black ebonite.
This is the biggest size in the range of Tibadi safety pens.
Imprint on the barrel is easy to read, while the size on the turning knob is slightly worn out.
The pen is in perfect working order and ready to write. The nib is  very pleasant and nicely flexible.