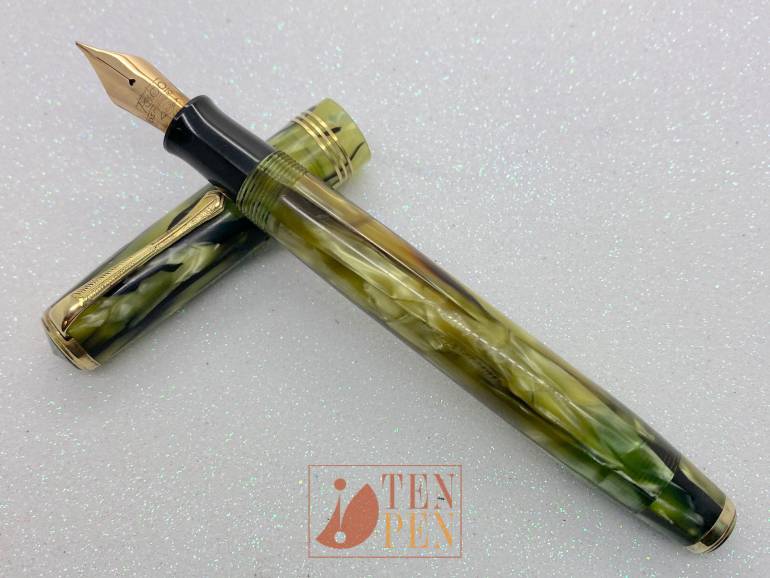 Tabo introduced the Trasparente model in the early 1940's and it as a great commercial success. The model was marketed in a number of variations, in three sizes and a wide range of colors. 
Tabo Trasparente pens can be found in laminated, marbled and pearlescent celluloid.
The pens have a vacuum filling mechanism and the largest size is fitted with a beautiful Tabo nr 10 nib.
This Tabo Tasparente is part of the late production and sports the last version of the clip with three cap rings. 
The color is a pearlescent black and pearl with a greenish shade. The pen shows some minimal traces of discoloration which are definitely acceptable in such a rare and clear color.