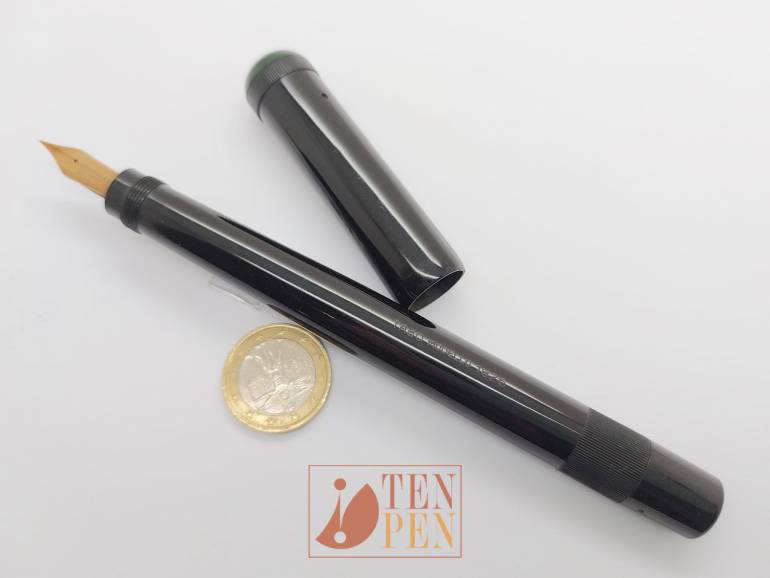 Tabo production began with celluloid pens; the company never produced safety pens in their early years. In the 1940's Tabo marketed a special model called "modello 1926" in black ebnote. tThe pen is a huge safety pen fitted with a Tabo nr. 8 nib.
This pen with an antique look and design was meant to to celebrate the history of the company which had moved its first steps on the market of pens in 1926.
"Tabo Modello 1926s" were manufactured in plain ebonite and exist with completely black cap, and with the addition of a white or green finish on the cap top. 
They are fitted with Tabo 14 ct gold nibs, size 8.
They are rare pens which were manufactured for a very short time only. 
This Tabo Modello 1926 has a fine nib, which is nicely flexible.
the cap is decorated with a large "T" which can be either a customization or the initial of the Company's name.