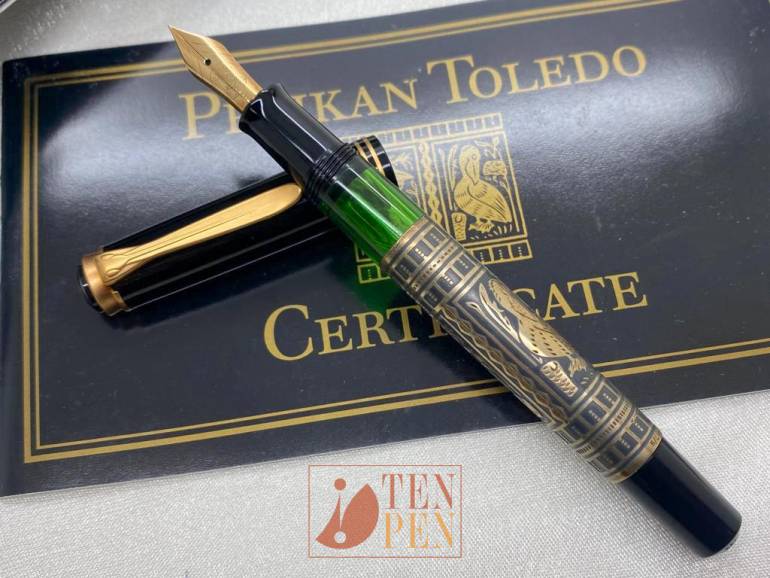 The Pelikan Toledo model was first introduced by Pelikan in 1931 and it was a great success.
The complexity of production of the decorated sleeve made this pen immediately  highly requested  and nowadays the vintage Pelikan Toledo is one of the most desirable collectible pens ever.
In 1986, Pelikan manufactured a modern version of the famous Toledo.The model was introduced in two sizes: M700 and M900.
The very early version of the modern Pelikan Toledo has a monotone 18 ct-750 gold nib, has no silver hallmarks on the decorated sleeve and no engravings on the lower face of the turning knob.
Since 1990, all Toledo pens show the engraving on the turning knob and a two tone 18 ct-750 gold nib. The same applies to the silver engraving on the sleeve
This pen is pre-owned but it has never been used. It comes with its original wooden box and its Pelikan warranty booklet. Nib grade is F.
It is a very rare piece.