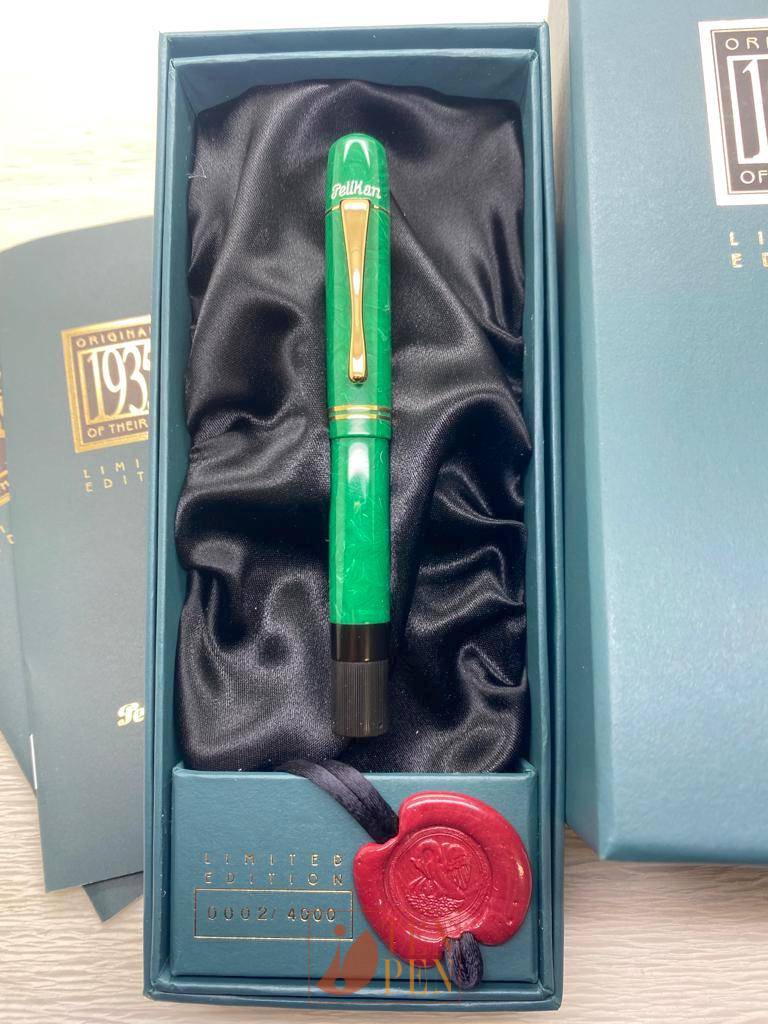 In 1997 Pelikan introduced a line of pens called "Originals of their time" which comprised 5 models designed to perfectly replicate a series of historical Pelikan 100 models of the past. The "Originals of their time" line comprised 5 models which were meant to offer the perfect balance between past tradition and technological innovation.
The first of these models was the 1931 in white gold
https://www.tenpen.it/product/pelikan-1931-originals-their-time-white-gold-filled-overlay
The following year, the model in Green Jade was launched. The green Jade "Originals of their time" was manufactured in 4000 pieces.
Blue Lapis, Gold Sleeve and Toledo complete the series.
This Green Jade pen is unused and in pristine condition. Its serial number is very low: 0002/4000.
Its'a real collectors' piece! 
Nib grade is M.