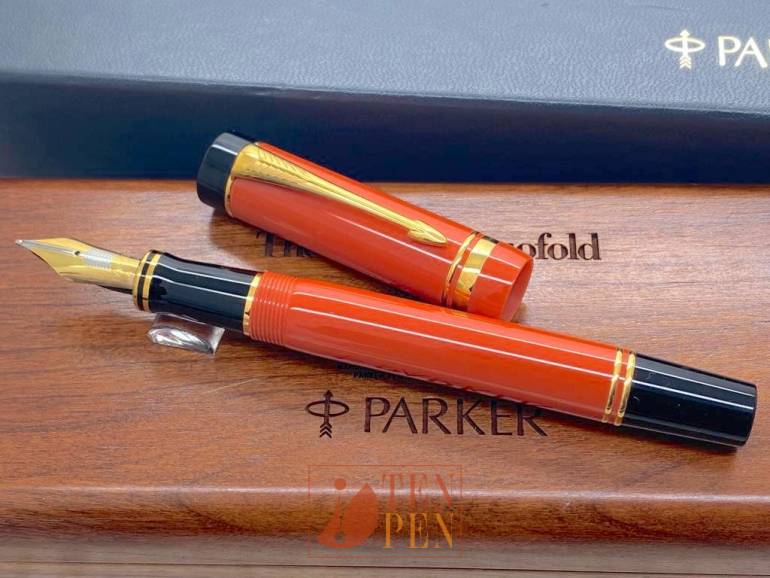 The production of Parker Duofold Centennial models started in 1987 in Newhaven, UK. The models was designed to celebrate the Company's jubilee for the first 100 years of activity.
The reference model was the Big Red, the 1920's famous Parker model which had played such a relevant role in the history of the fountain pen.
It was however only in 1990 that the Orange color was introduced in the range of Duofold Centennials, which were initially manufactured only in a limited range of marbled colors and in  black.
The Orange Duofold Centennial had been developed to become a limited edition but then it never did; its commercial success was so large that Parker continued to manufacture this model for a number of years.
This Parker Duofold Centennial is pre-owned but in pristine condition. It comes with its original packaging complete with the cherry wood box and the outer gray cardboard box. Nib grade is M.
The engraving on the back of the cap reads: " Made in England" with the letter Q ( 1990)