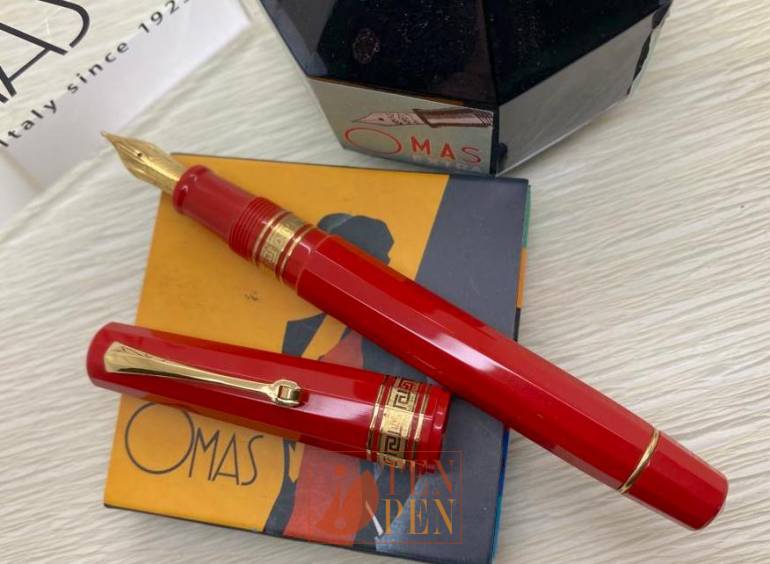 Omas introduced the Paragon model in the 1980s and it was meant to be only black.
A couple of decades later, Omas  finally decided that the Paragon could become colorful and introduced a variety of colorful resin to revitalize this iconic model. Paragons were manufactured in green, Venezia blue, yellow, caramel and in red.
This red Paragon is unused and it comes with a standard Omas presentation box. The nib is 18 ct , grade M.
A very nice collectible and a reliable everyday user, too.