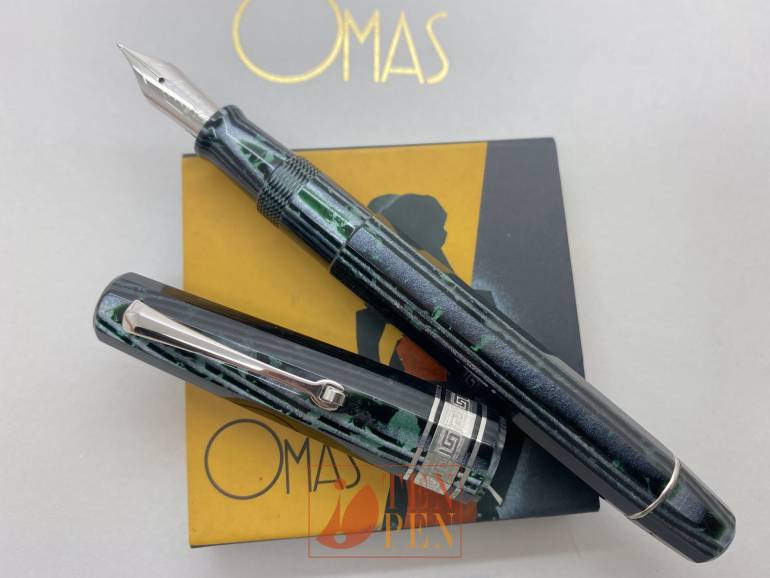 Arco green celluloid is nowadays one of the most desirable materials ever.
Omas offered a few models in arco green celluloid over the years, with varying metal finishes. The HT finish perfectly matches the metallic shade of the material and enahnces its gorgeous look.
This Omas Paragon Old style is unused, it is fitted with a 18 K Omas nib and comes with its complete packaging.