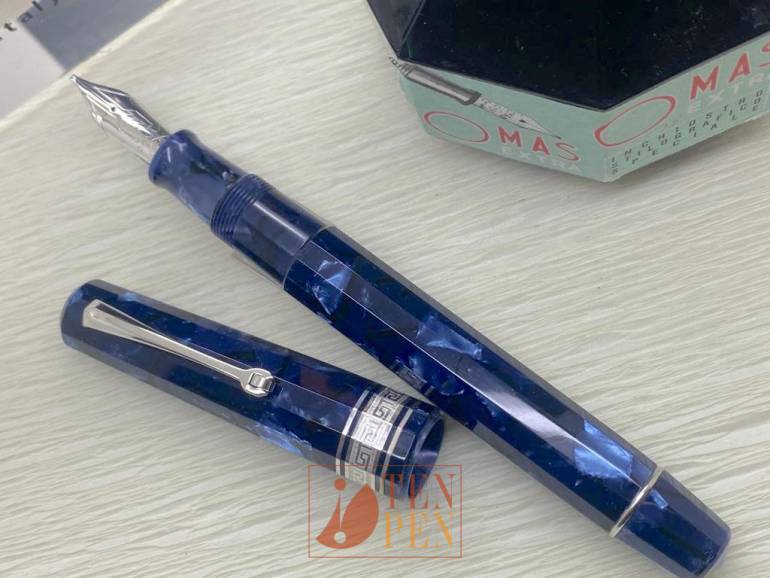 In the early 2000 Omas offered a wide selection of writing instruments (fountain pen, ball pen rollerball and pencil) in precious celluloid.
Models were Paragon, Milord and  Ogiva,along with the beautiful 360, which were offered with a variety of finishes such as HT, yellow gold, rose gold and ruthenium.
The variety of celluloids used in these years comprised saffron, burlwood, burkina, saft green, autunno green, burgundy marbled, blue royale, gray pearl,  wild, arlecchino, arco green and arco bronze , as well as a few colors which were not catalogued and were used for special editions only.
This Paragon in blue royale celluloid is a beautiful example of Omas' crftsmanship. The pen is unused and comes with its complete packaging. It is fitted with a very desirable and very hard to find Stub nib.