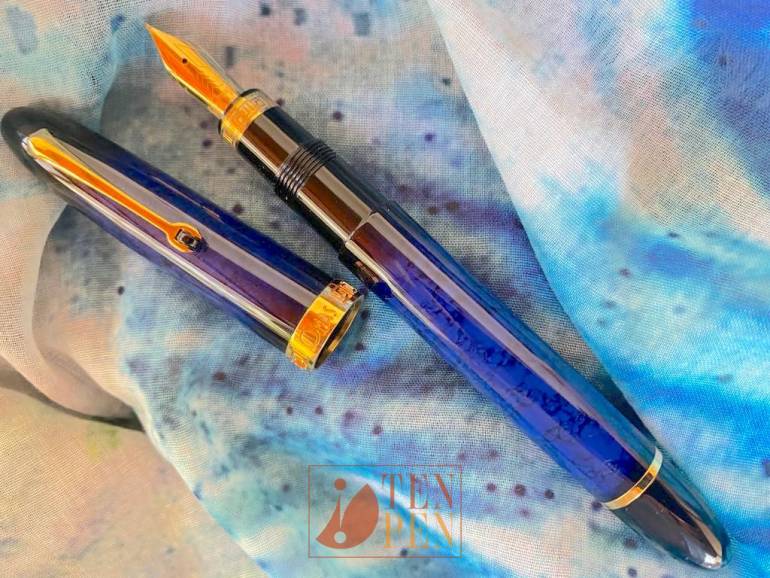 In the early 2000s Omas introduced a line of writing instruments in Urushi lacquer. The decoration on these pens was very simple but extremely elegant wth the main color ( green, red or blue) blending into black towards the ends of the pen.
This Omas Ogiva is in pristine condition (apparently never inked) and the lacquer is perfect.
The nib is 18 ct gold, grade F.
For more details on Omas lacquer pens:
https://www.tenpen.it/article/omas-lacquer-pens