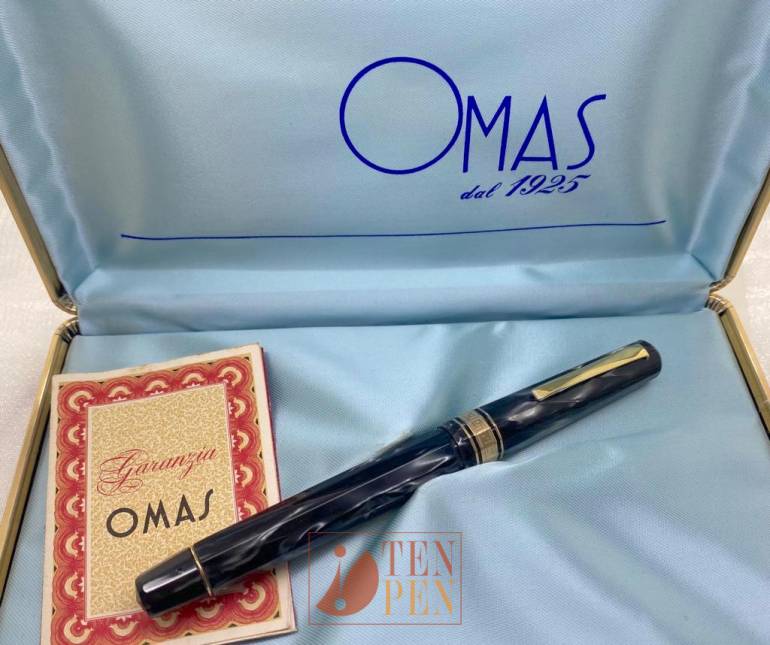 Gentlemen and Milord pens represented Omas' top line in the 1960's. 
These facetted piston fillers were manufactured in celluloid in jet black and pearl gray and were enriched by a beautiful greek key cap band. Milord pens are a standard size, while Gentlemen pens are bigger, corresponding to the oversize models of the past.
On  this line of pens Omas used the superb Omas Extra Lucens nibs  which had been used on the Extra Lucens models of the 1930's and on the 55X/F line of the previous decade. These nibs are flexible and very responsive.
This is the reason why both Gentlemen and Milord pens are very appreciated today and are becoming scarcer and scarcer on the market.
This Omas Milord in gray perl celluloid is in superb condition and it is fitted with an extremely rare Omas Extra Lucens stub nib.  Nibs like this are very very rare on the Italian scenario, where most nibs are F and M.