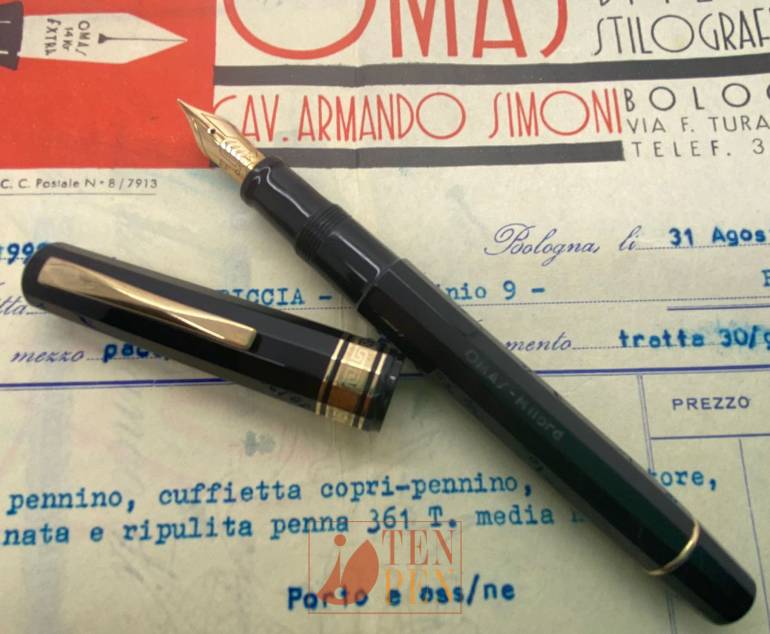 In the 1980's, when Omas introduced the new lines of Paragon pens, they kept the original names which had been used since the 1960s to identify  the smaller models.
Gentlemen (which later became Gentleman) and Milord piston fillers were part of the new lines in vegetal resin. 
The Milord is the smaller model, which is perfectly suitable for small hands. 
This pen is in excellent condition and it comes with its original presentation box.
For more details about the evolution of the Milord and Paragon lines, you can check the blog.