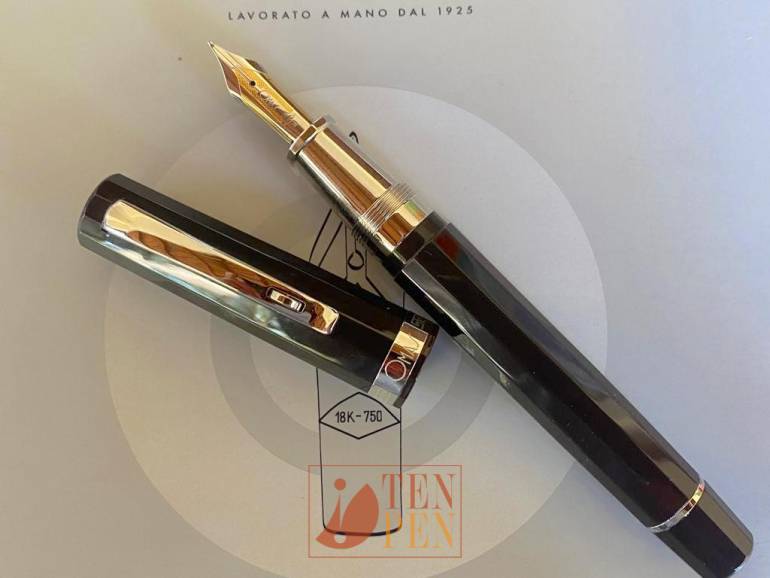 In 2008 Omas introduced a special edition of Grand Paragon pens in 8 different colors to celebrate the first 50 years after Mr. Armando Simoni's death.
Only 100 sets of 8 pens were manufactured. The pens were housed in a special colorful box which is nowadays very very rare.
This Omas Grand Paragon in black resin was part of a Fashion Collection set nr. 016/100.
The pen is unused and it is fitted with an M nib.