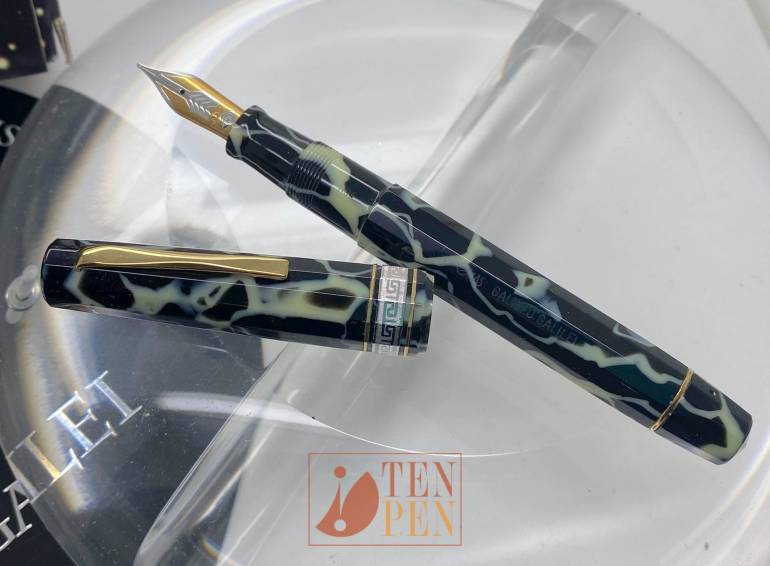 The Omas Galileo Galilei was issued in 1993 to celebrate the 650th anniversary of the University of Pisa, where the famous mathematician and astronomer was born.
The number of pieces of this limited edition is 4692 a figure which seems not to have any connection either with the University of Pisa nor with Galileo. The number is actually the result of a multiplication by three of Galileo's date of birth. 
The pen is housed in a large plexiglass semisphere which symbolizes the lens which was at the heart of Galileo's telescope.
This pen is in unused condition and it has its complete packaging.
Serial number is 1104.