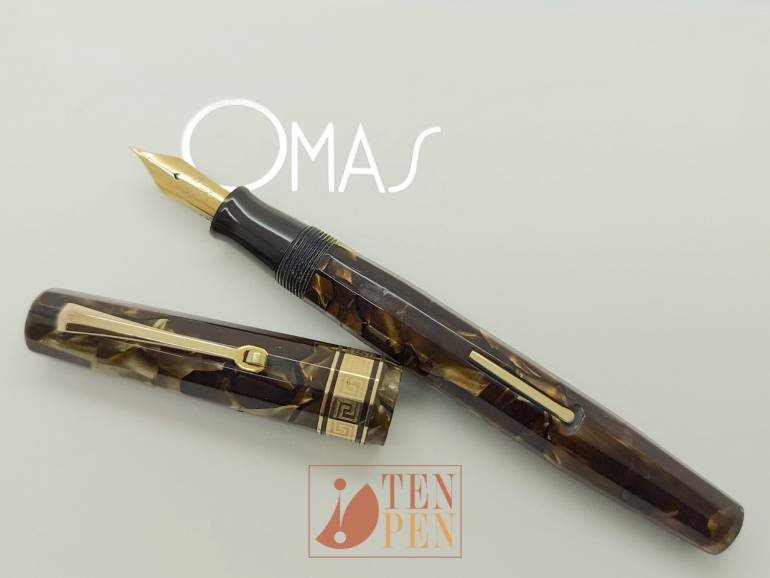 The Extra model was introduced by Omas in 1932 in a very wide range of colorful celluloids.
The model was available in three sizes both with a cylindrical and facetted design. The features of the model were the rich and elegant greek key cap band placed between two thin cap rings and a typical roller clip.  
This Omas Extra is a senior size in facetted marbled moss celluloid. The pen has some minor signs of use but it has no damages nor cracks.
The 14 ct Omas Extra nib is a very early one, nicely smooth and flexible.