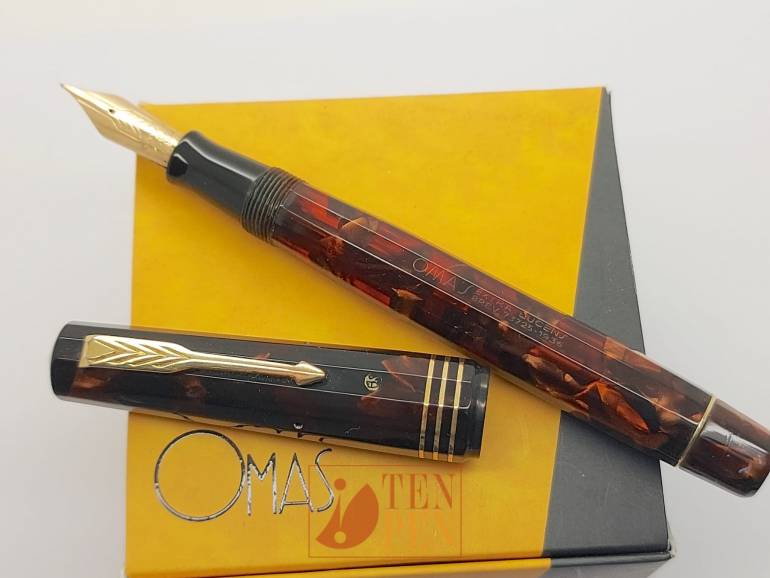 The Extra Lucens model was introduced in 1939. It was the natural derivation of the Lucens model introduced in 1936. The transparency of the barrel was dramatically enhanced with the facetted design and the Extra Lucens soon became the top Omas model.
The nib on this model is a beautiful 14 ct Extra Lucens with drop-shaped vent hole. The nib was offerd in a large number of tips but the most common nowadays are EF, F and M. B or even BB are extremely rare on the Italian scenario.
The Extra Lucens was produced in three sizes and many colors: brown tortoise, gray laminated, blue ( super rare) and black. Black pens were manufactured with yellow and with red transparency of the barrel and could have spiralled or horizontal black lines to enrich the style of the barrel.
Brown tortoise Extra Lucens offered the same color variation as black models, being available both with red or yellow transparency of the barrel.
This medium size Extra Lucens has a red transparency of the barrel and it is in pristine condition.