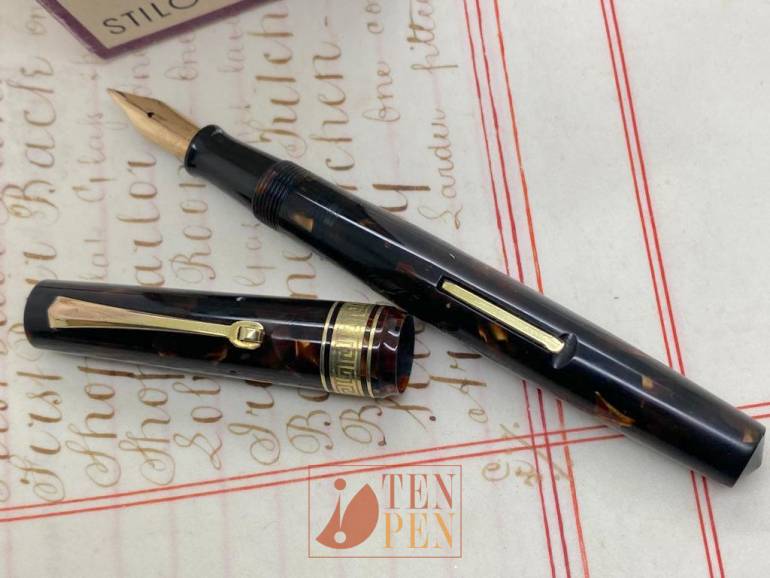 Omas introduced the line of Extra Lever fillers in the early 1930's (1932 c.ca).
These pens were manufactured in three sizes and a wide array of colors beyond jet black: gray pearl, marbled blue, burgundy, marbled green, black and pearl, green and gold, tortoise brown, arco gray and arco bronze, plus a number of colors which were not included in catalogues.
This is a very rare Omas Extra lever filler in tortoise brown celluloid in excellent condition.
The pen is a medium size and it is fitted with a very pleasant and flexible Omas Extra Nib, grade F.