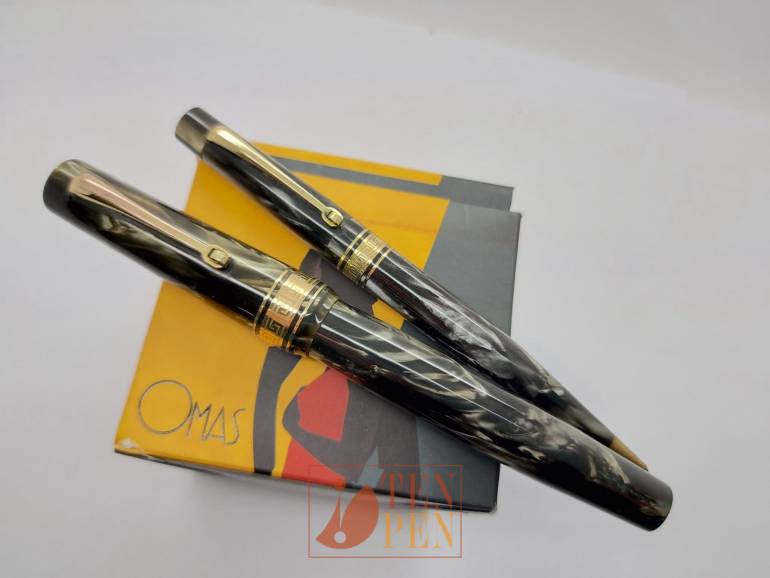 Omas  introduced the Extra lever filler with Greek key cap band in 1932 in two versions: facetted and cylindrical.The range of colors was very wide, including black, brown, green gray, blue, burgundy, all marbled, plus a variety of much rarer colors such as geeen and gold, and a few very original celluloids.
Both the facetted and the cylindrical models were produced in three sizes and they all are extremely rare nowadays. Matching pencils are sometimes even rarer than pens.
This beautiful set in gray pearl celluloid is in excellent condition, with no damages and no discoloration. A minimal brassing on the clip is the only defect you can find.
It is fitted with the correct, original 14 ct Omas Extra gold nib, grade M.