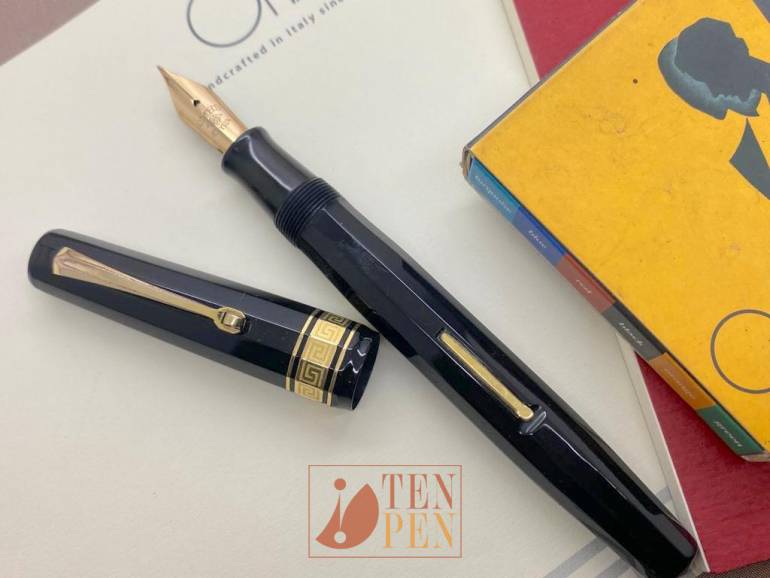 Omas introduced the line of Extra Lever fillers in the early 1930's (1932 c.ca).
The model was manufactured in three sizes  and two versions (cylidrical and facetted) and a wide array of colors:  jet black, gray pearl, marbled blue, burgundy, marbled green, black and pearl, green and gold, arco gray and arco bronze, brown tortoiseshell, green and gold,  plus a number of colors which were not included in catalogues.
These pens are extremely rare nowadays, especially the big sizes.
This Omas Extra in jet black celluloid is in excellent condition and it is fitted with a very pleasant Omas Extra nib, grade EF.
It is a rare collectible and a fantastic writer.