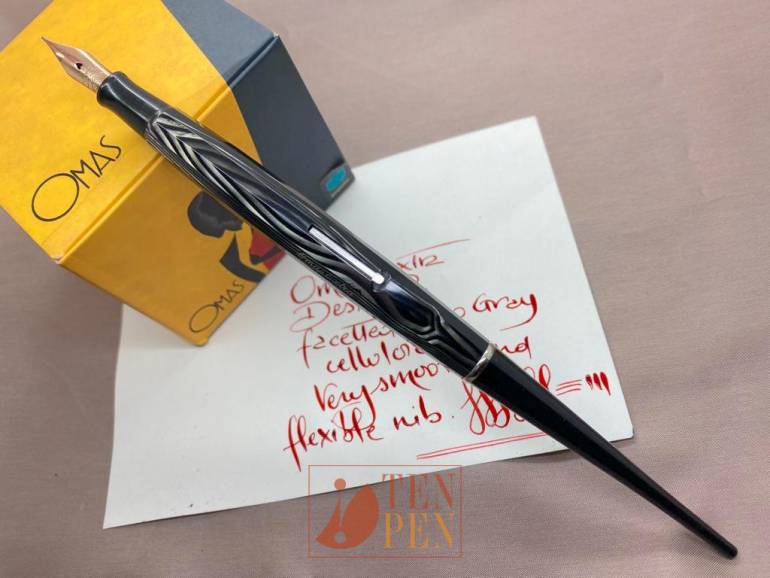 Desk pens have always represented an important part of Omas's production.
In most cases, desk pens replicate the design of standard pockets models and were manufactured in the same materials. A few examples are however known where certain celluloids were used only for desk pens and not for standard pocket models.
Generally the tulip was manufactured in the same material and with the same finish as the pen. Unfortunately tulips were more subjected than pens to deterioration and nowadays it is very common to find beautiful desk pens which have lost their tulip.
This is the case for this beautiful Omas Extra lever filler in facetted gray arco celluloid. The  pen is in excellent condition but it is without its tulip.
The nib is  a very nice an smooth writer.