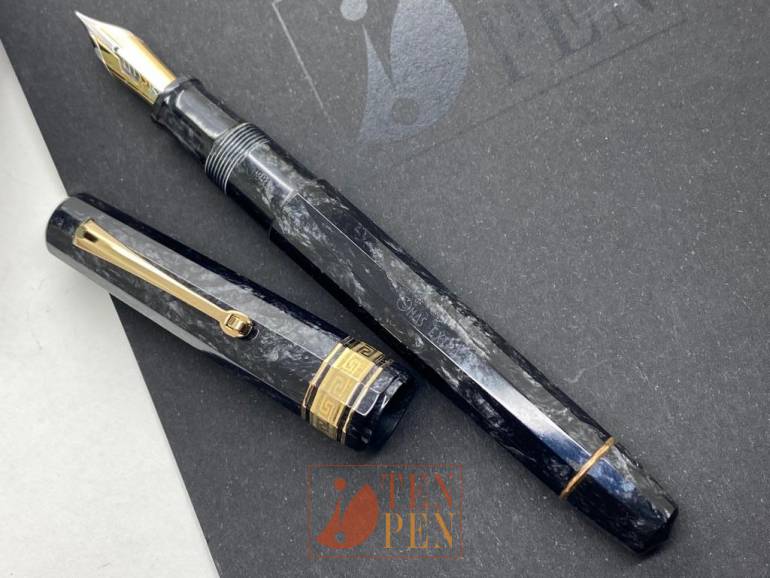 In1991 Omas introduced the Collezione Celluloide which comprised a series of facetted pens which were marked OMAS EXTRA on the barrel.
All the pens of this series are marked with the year of production on the grip.
Colors were: arco bronze, burgundy red, saft green, royal blue, speckled gray, blue saffron and later on arco green. Speckled gray remained on the market for a very short time and was soon replaced by pearl gray.
These models were manufactured in three sizes: Senior size (Paragon size), Dama and Princess.
This  is a very early model in speckled gray with 1991 engraved on the section, it is pre-owned but in excellent condition.