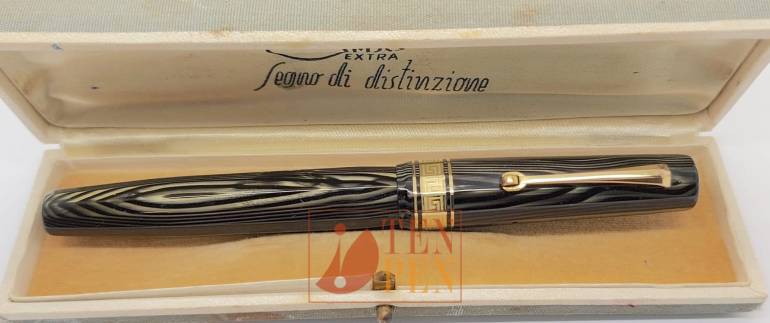 The Extra model was introduced by Omas in 1932 in a very wide range of colorful celluloids.
The model was available in three sizes both with a cylindrical and facetted design. The features of the model were the rich and elegant greek key cap band placed between two thin cap rings and a typical roller clip.  
This Omas Extra is a senior size in facetted arco celluloid in excellent condition.
The arco pattern is very well lined up between cap and barrel and has no defects.
The pen comes with its original Omas Extra presentation box.