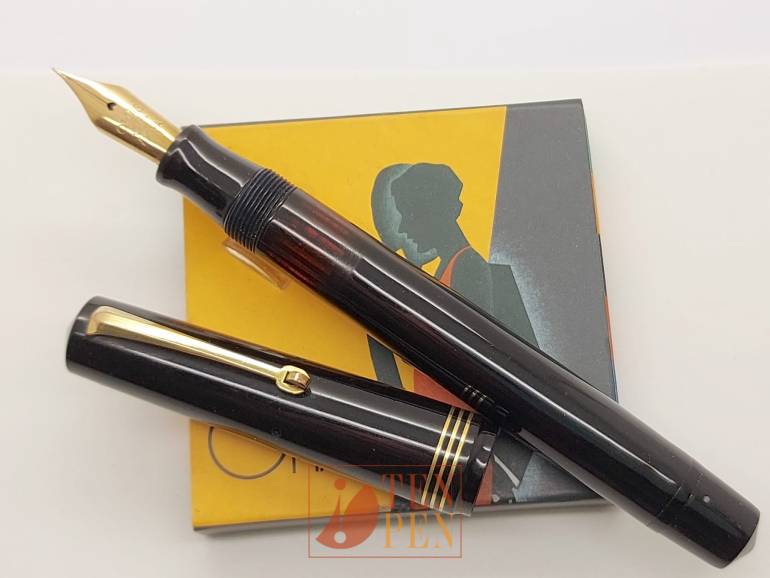 In 1946 Omas introduced it first series of piston fillers which were identified as 555,556 and 557, where 555 was the smallest model and 557 the oversize.
The line was manufactured in jet black, pearl gray, arco brown and arco gray and retained the traditional roller clip typical of the models of the past.
A few more colors are known in the smallest 555 models, among which, marbled green and marbled blue. No 556s nor 557s are known in these colors. 
The design of the line was very traditional and replicated the style and balance of the Extra lever fillers and the Lucens pens of the 1930s.
Omas extra piston fillers were produced only for a very short of time as they were soon replaced with the more modern ogiva-shaped 55x series which was introduced in 1948. 
These piston fillers are therefore today very hard to find, especially colorful ones. 
This Omas 557 in black celluloid is in excellent condition and it is fitted with a large 14 ct Omas Extra nib, which is smooth, flexible and very pleasant to use.