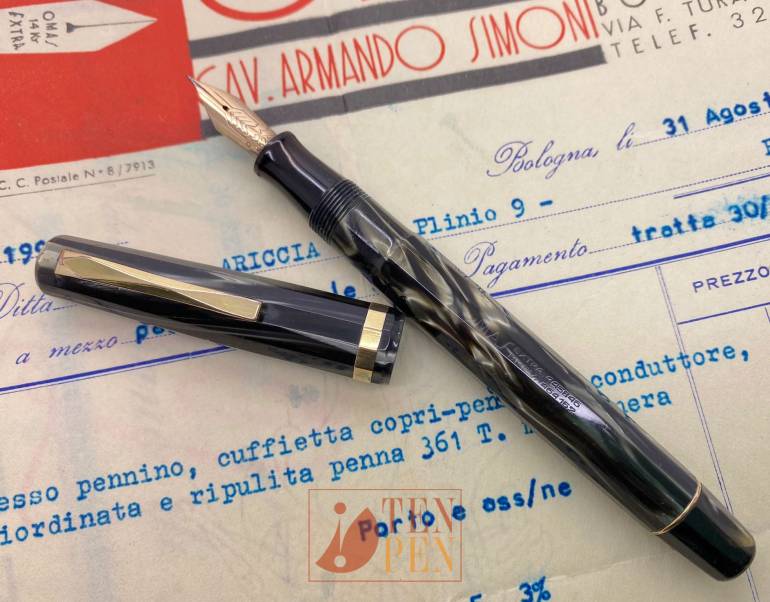 In 1948 Omas revised the design of its lines of pens and introduced the EXTRA 55X series.
The EXTRA 55X series comprises facetted pens in three sizes ( 555/F, 556/F, 557/F) and cylindrical pens in three sizes  ( 555, 556, 557),too.
Colors were black, tortoise brown and pearl gray.  
556X cylindrical pens were fitted with Omas Extra nibs, while facetted pens, which represented the top of the range, were fitted with Omas Extra Lucens nibs.
These pens have a very clean and elegant design and offer a very high quality of writing, derived from their very precious nib.
This Omas 556/F is in excellent condition and in perfect working order. 
The nib is F, very flexible.