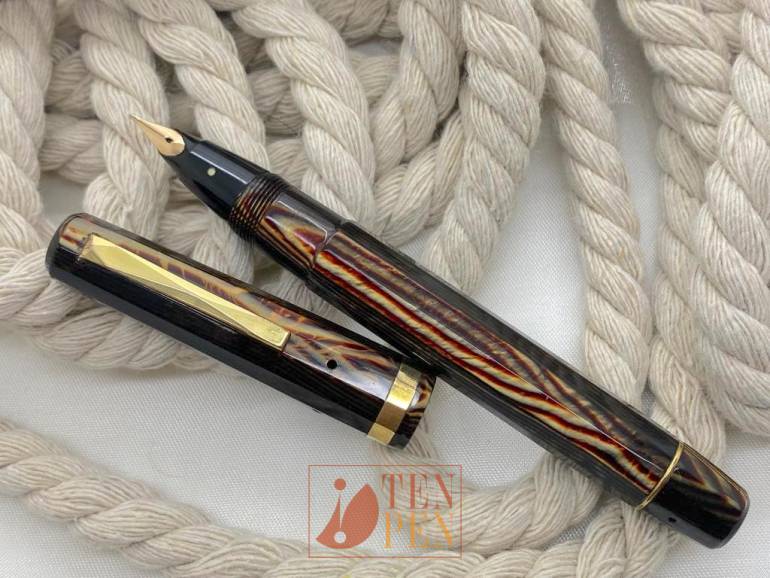 The 361 model was introduced in the late 1940s and it represents one of the most innovative pens produced by Omas in post-war years.
The model was initially manufactured in 4 sizes and three colors: jet black, arco bronze and arco gray.
This Omas Extra 361 B is part of the early production and it is definitely one of the rarest Omas vintage pens.
It is in excellent condition and it has no damages. The only flaw is that the arco pattern only lines up in the front but does not completely line up in the back of the pen.
Fore more information about this model, you can visit the blog:
https://www.tenpen.it/article/omas-361-post-war-innovation