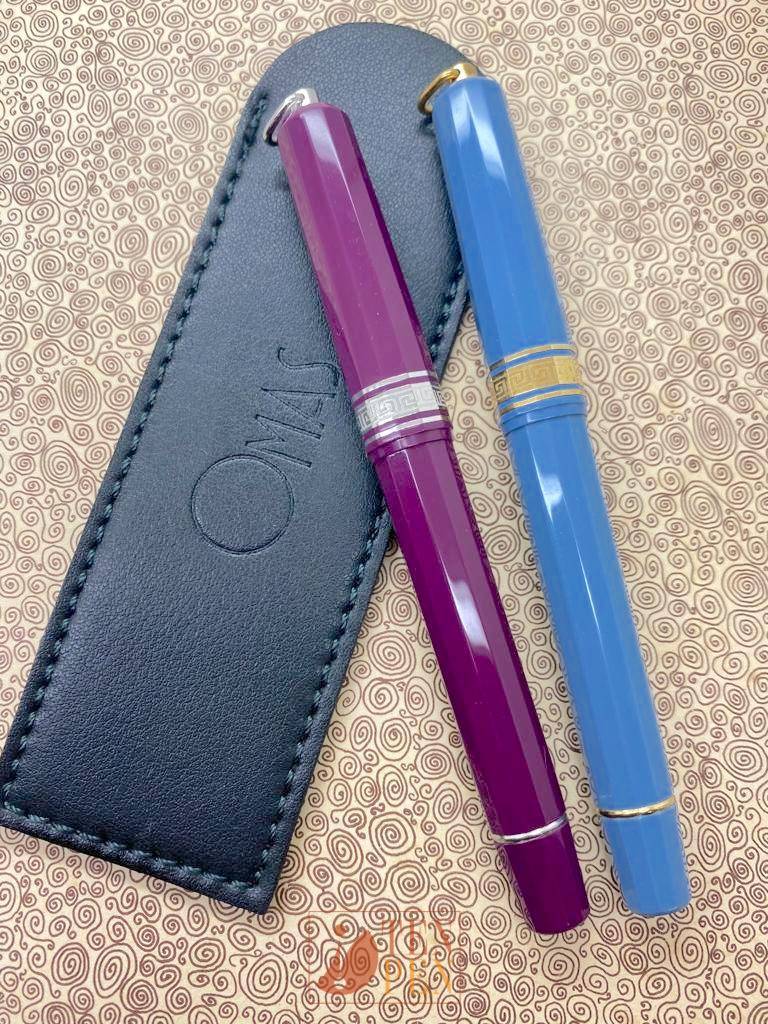 Omas has always had a range of pens dedicated to women. 
In he 1930's Omas manufactured beautiful lady-sized pens in celluloid which could be had either with a ring top or a clip. 
Ringtops were meant to be attached to a chain to become original and fashionable necklaces.
In the 1990s Omas introduced a line of female writing instruments in colorful resin which were  called Divina. There were rollerballs and fountain pens, all with a ringtop to be attached to a chain and be worn as fashion accessories.
These rollerballs are unused and each of them comes with a nice Omas sleeve.
They can be worn or carried in a purse.
Please specify the color you prefer: pale blue or purple.