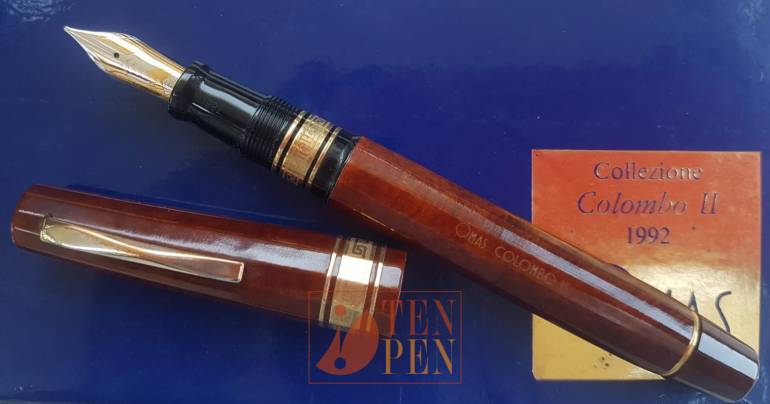 The Omas Colombo II piston filler is a special limited edition produced in facetted briarwood.
This is the only and one model Omas ever manufactured in facetted briarwood as the technique to achieve this design is extremely complex and expensive and Omas never repeated it.
The pen is actually a Paragon, enriched by the beautiful briarwood facetted casing.
This limited edition was designed to celebrate 500 years form the discovery of America; the name chosen for this pen  honors the sailing ship designed by the architectural Company Vallicelli in 1992.
The shape of the box, which is blue like the sea, symbolizes the skull of a ship.
It is unused with complete packaging.