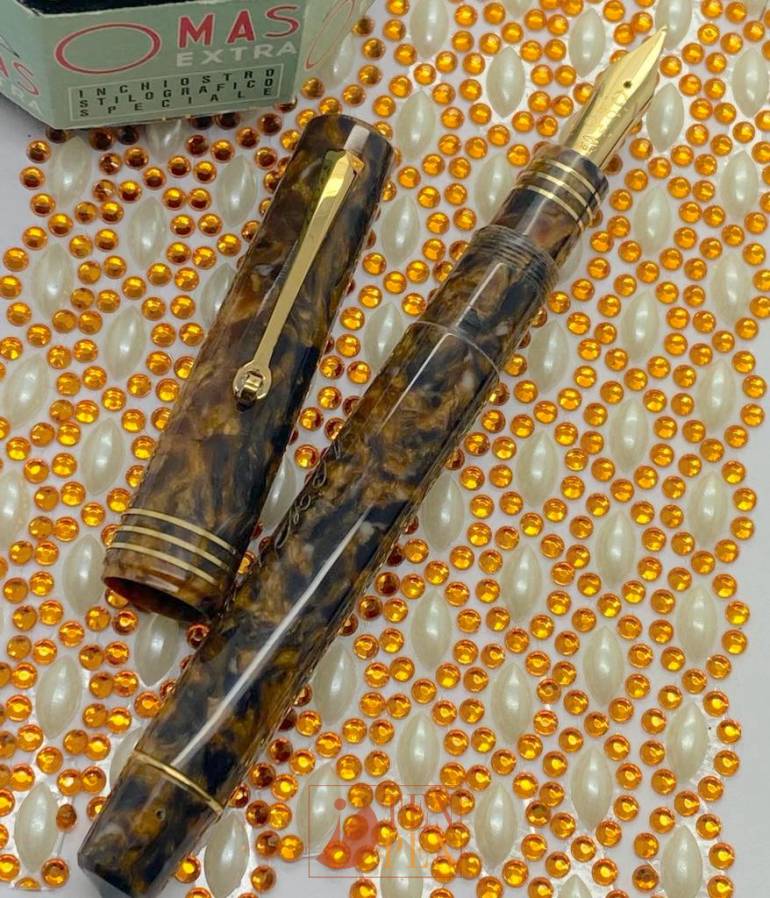 In 2008 Omas manufactured a special limited edition in only 80 piecs to celebrate the first 80 years of  activity of the  Vecchietti Pen shop in Bologna.
The Vecchietti Family gave birth to the famous Nettuno, which was registered in 1908, thus beng one of the oldest Italian pen brands.
The pen is a Bologna Model, manufactured in saffron celluloid.
The nib has a special engraving replicating the style of the ancient Nettuno nibs, showing the A.C. V. initials which refer to Mr. Umberto Vecchietti's wife: Ada Corazza Vecchietti.
The pen is unused and it comes with its original presentation. box.