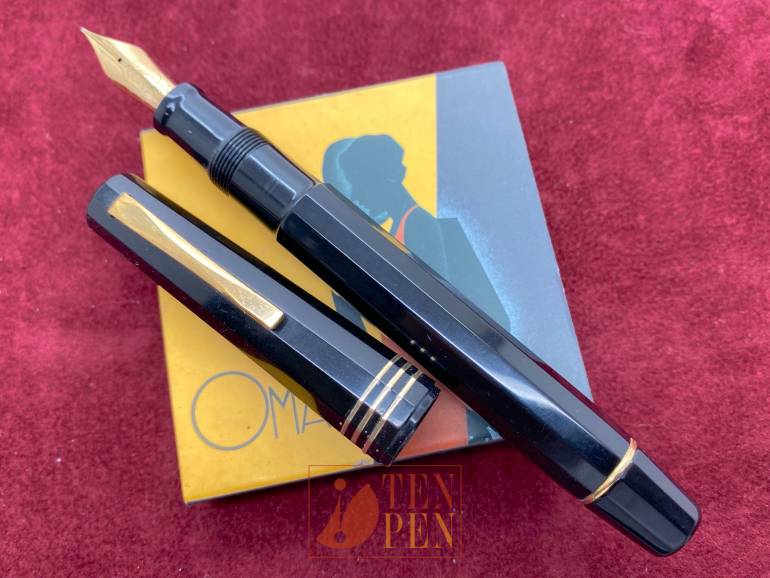 In 1988 Omas introduced the Alma Mater Studiorum special edition to celebrate the first 9 centuries of activity of the Bologna University. This model fits in the frame of a year-long collaboration between A. Simoni's Company and the University of Bologna.
The model is a facetted Paragon with three cap bands and it is fitted with a 14 ct nib.
This pen is pre-owned but in excellent condition with very minimal signs of use, if any.