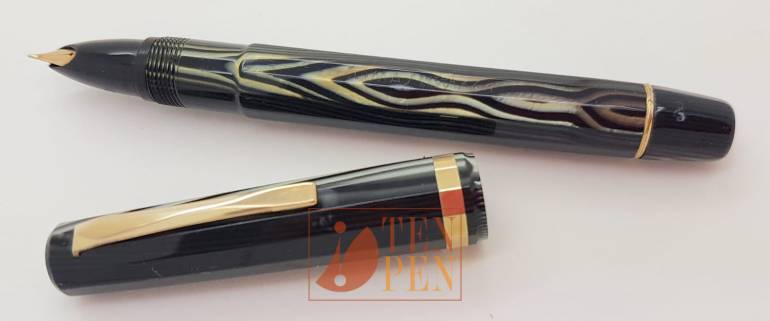 Very rare Omas 361 in gray arco celluloid. The 361 model was first introduced in 1948 and it was one of the most innovative pens of the time as it could offer two writing modes in the sam pen. Just by turning the pen you could have a rigid or a flexible nib.
The model was  originally offered in jet black, arco brown and arco gray, in three sizes: lady size, standard size and oversize ( marked 381B on the barrel).
This pen is a standard size in perfect working order. The color of the celluloid of the barrel shows a slight greenish shade due to time and use.
The pen is priced accordingly