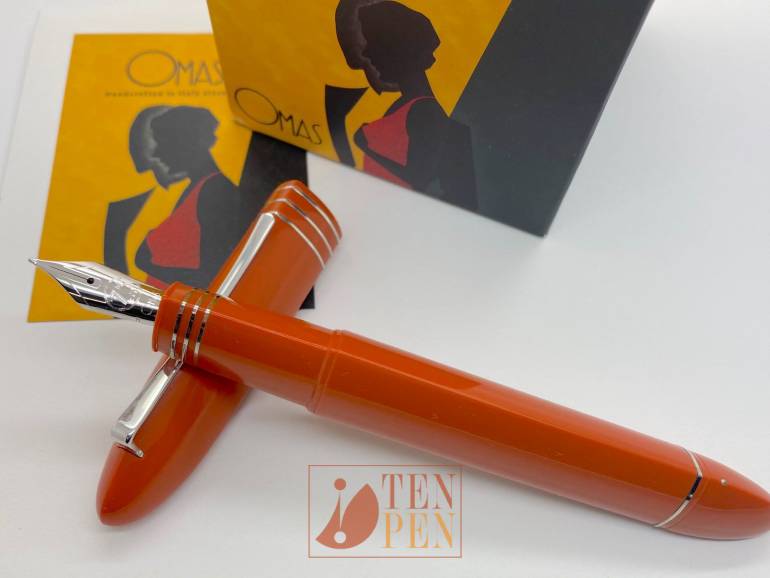 This beautiful Omas 360 in brick red/deep orange 360 piston filler with three cap bands, is one of the very special editions which were manufactured specifically for members of the Armando Simoni International Pen Collector's Club in the 1900's.
These special pens were never marketed through shops but were reserved to club's members only and their serial corresponded to the owner's membership card.
For more information about these pens, please check the link in the blog:
https://www.tenpen.it/article/omas-armando-simoni-collectors-club-nr-1
This pen is unused but it has no box nor documents. 
It is fitted with ano original Omas 75th anniversary 18 ct gold nib, grade M.