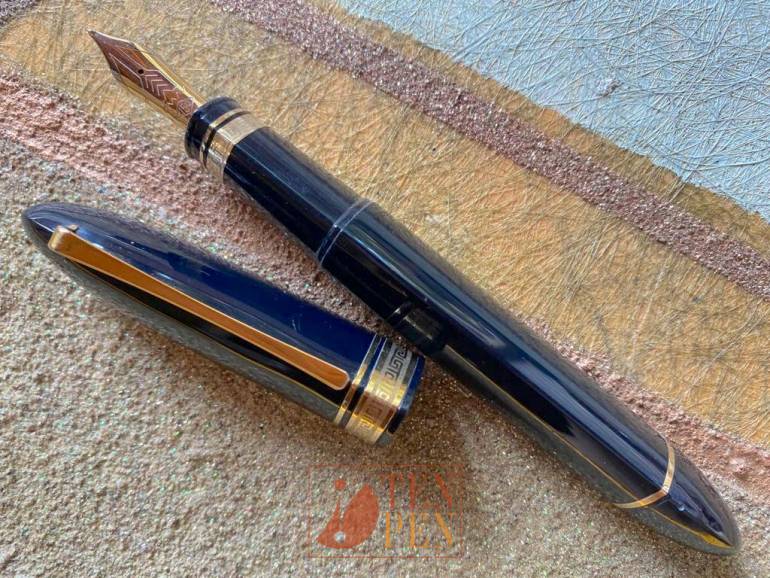 When Omas first introduced the 360 model, they marketed an oversized pen which was apparently black but actually was a very dark blue.
This pen is part of the very early Omas production and it is fitted with a two-tone 18 ct  nib, rade B.
The pen is pre-owned but in excellent condition, apart a very tiny chip on the resin on the central corner of the pen.
The pen is priced accordingly.