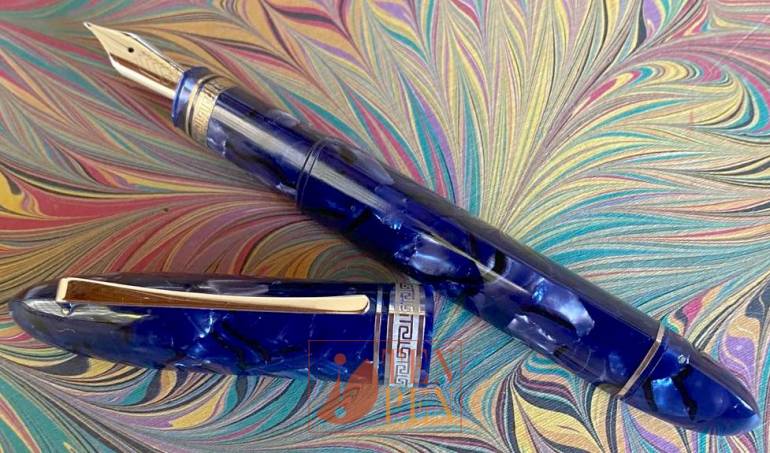 Omas introduced the 360 line in 1996. The model was initially manufactured in cotton resin only, in the oversize version, known as 'Magnum' (either blue/black or pitch black) with a length of 16 cm.
It was a very innovative model, designed by the Italian architect Stefano Bini. Its triangular shape was meant to enhance the correct position of fingers when writing.
The design of the pen is based on the so-called Releaux triangle, an equilateral triangle with three angles of 60 degrees each, hence the name of the model.
The basic intention was to provide a comfortable grip with an ergonomic design to  allow the writer to hold the pen in the most correct and natural way.
Initially the celluloid colors available on the market were pearl gray, blue royale and wild. Metal trims could be either gold filled or HT. Later on other colors were added, among which burkina and arco bronze, the latter in a very limited number of pieces.
Nowadays Omas 360s are becoming scarcer and scarcer on the market.
This Omas 360 in blue royale celluloid is pre-owned but in excellent condition. Nib grade is M
The pens is sold with its original box.