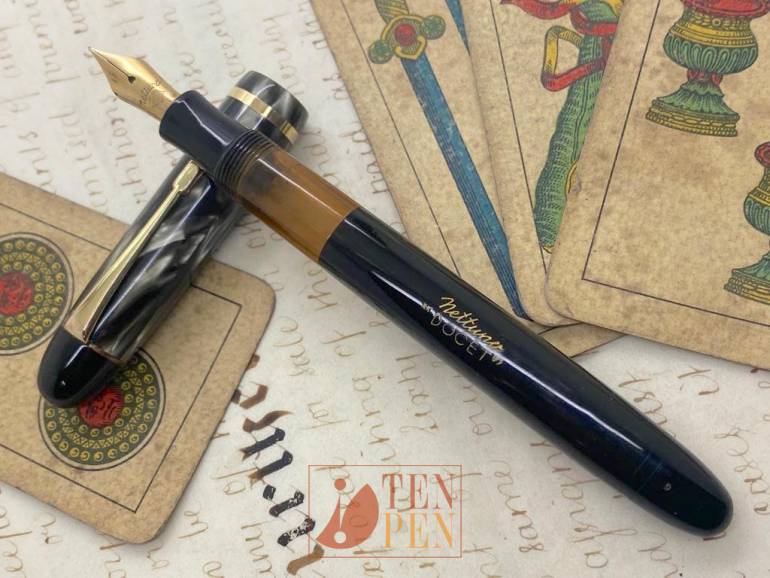 Nettuno pens were produced in Bologna by the Vecchietti Company. 
Mr. Umberto Vecchietti was in very good terms with Cav. Armando Simoni (Omas' founder) and for many years Nettuno pens have been considered as a sort of Omas offsprings.
Notwithstanding evident similarities between certain Omas and Nettuno models, there is documentary evidence of Mr. Umberto Vecchietti producing his own lines of pens from the early 1900s.
The Docet Line of piston fillers was introduced in the 1940s and it exists both with chrome trim with matching steel nibs and with gold filled trim with 14 ct gold nibs.
The design of the clip shows a remarkable similarity to Minerva Classica's clips, thus confirming a connection between Omas and Nettuno. This  detail is however   not enough  as a proof of Nettuno pens being manufactured by Omas. It  is highly possible that Mr. Vecchietti and Cav. Simoni shared a few components.
This pen is in fantastic condition and it is fitted with a 14 ct gold Nettuno nib, which is very smooth and nicely flexible.