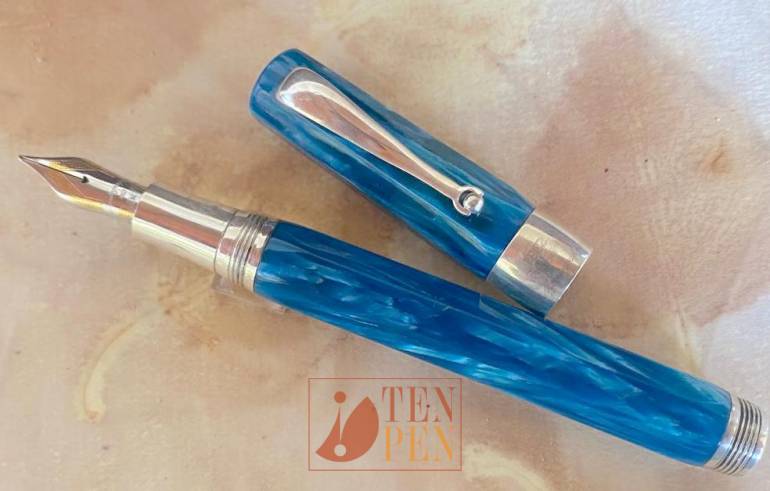 In 1994, after almost 50 years since the devastating fire which destroyed Montegrappa's celluloid stock and a part of the plant, Montegrappa  re-introduced a  line of pens  in celluloid. The Symphony  line comprised ball pens and fountain pens and was manufactured in facetted celluloid and silver.
Colors available were red, yellow, light blue,  gray and pearl and the filling mechanism was via cartridge/converter.
This Montegrappa Symphony in light blue celluloid  is pre-owned but in pristine condition. The color is lively and not darkened at all. 
Nib grade is M.