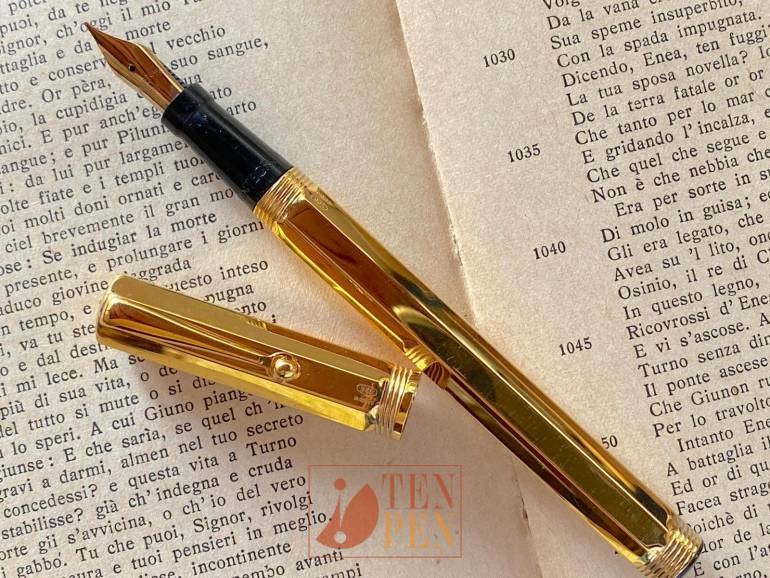 Montegrappa introduced the Reminiscence line in the early 1990s and the pens met with an immediate success.
The line was produced in two sizes, standard and slim, in 4 different finishes: plain silver, plain vermeil, silver with greek key decoration, vermeil with greek key decoration.
The pens are converter fillers and have 14 ct gold nibs.
The cap screws onto the back of the pen which then becomes very long and acquires a different balance.
This pen is unused and in pristine condition. It is a slim version  in plain vermeille.
Unfortunately there is no box.