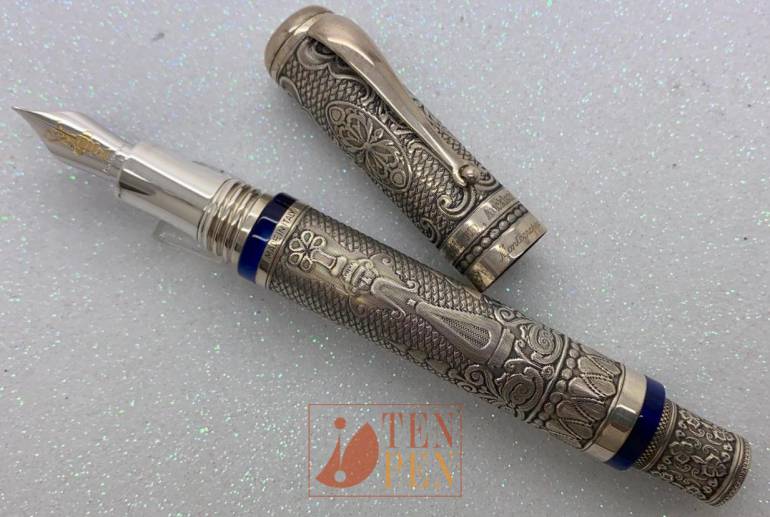 In 2003  Montegrappa dedicated a limited edition the the famous America's cup.
The cup is a trophy, which was originally called " The RYS £100 Cup".
The world-known sailing race was first held in 1851 and the trophy was awarded by the British Royal Yacht Squadron for a race around the Isle of Wright in the UK.
The 1851  race was won by a schooner called America, owned by a syndicate of the New York Yacht Club.
Ever since the trophy was permanently donated to the NYYC and renamed "America's Cup" under the agreement that it would be made available for perpetual international competition.
The shape and design of the trophy are reproduced in the silver decoration of the pen. The blue resin below the silver casing recalls the color of the sea.
The outline of the cup is engraved on the nib as well.
The limited edition comprises 1851 pieces, to celebrate the year of the first sailing competition.