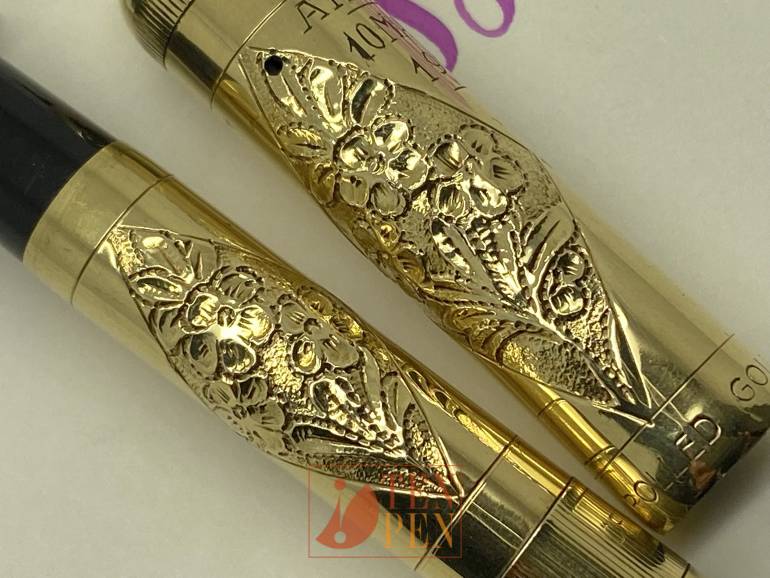 This is an extremely beautiful and refined Montblanc safety pen nr. 1. 
The decoration of the overlay is developed with high relief flowers inserted into two diamonds whose side corners touch one another.
The overlay has no signs of damages nor brassing.
The cap shows a dedication with the name  Asolo (this is the name of an Italian town in the Veneto region) and a date: 10 Maggio ( May) 1930.
The style of the dedication is very elegant and it matches the high quality of the decoration on the overlay without disturbing it at all.
The pen is fitted with the original Montblanc nr. 1 nib, which is very smooth and soft with a generous B tip.