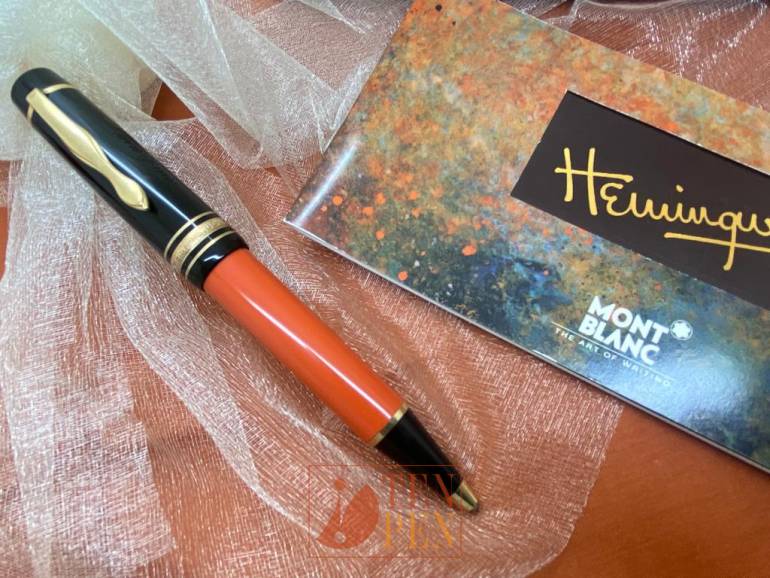 In 1992 Monblanc inaugurated the Writers series of limited editions with the model dedicated to the American  writer Ernest Hemingway. Winner of the Nobel prize for literature 1954, Hemingway represents one of the most appreciated and successful American novelists of our time.
The pen Montblanc dedicated to him is a replica of the 139 model of the 1930's, one of the most beautiful and celebrated vintage Montblanc models.
Only 20.000 fountain pens and 30.000 ball pens were manufactured, which makes the  Montblanc Ernest Hemingway limited edition  one of the most desirable models of the Writers series.
This ball pen is pre-owned but in pristine condition. It comes with its book-shaped box, the booklet nd oute white cardboard box. There is a ball pen swirl on the outer box, as you can see from the pictures.